6 Playful Ways to Wear a Chunky Cardigan
Posted by LILLIE CHAPMAN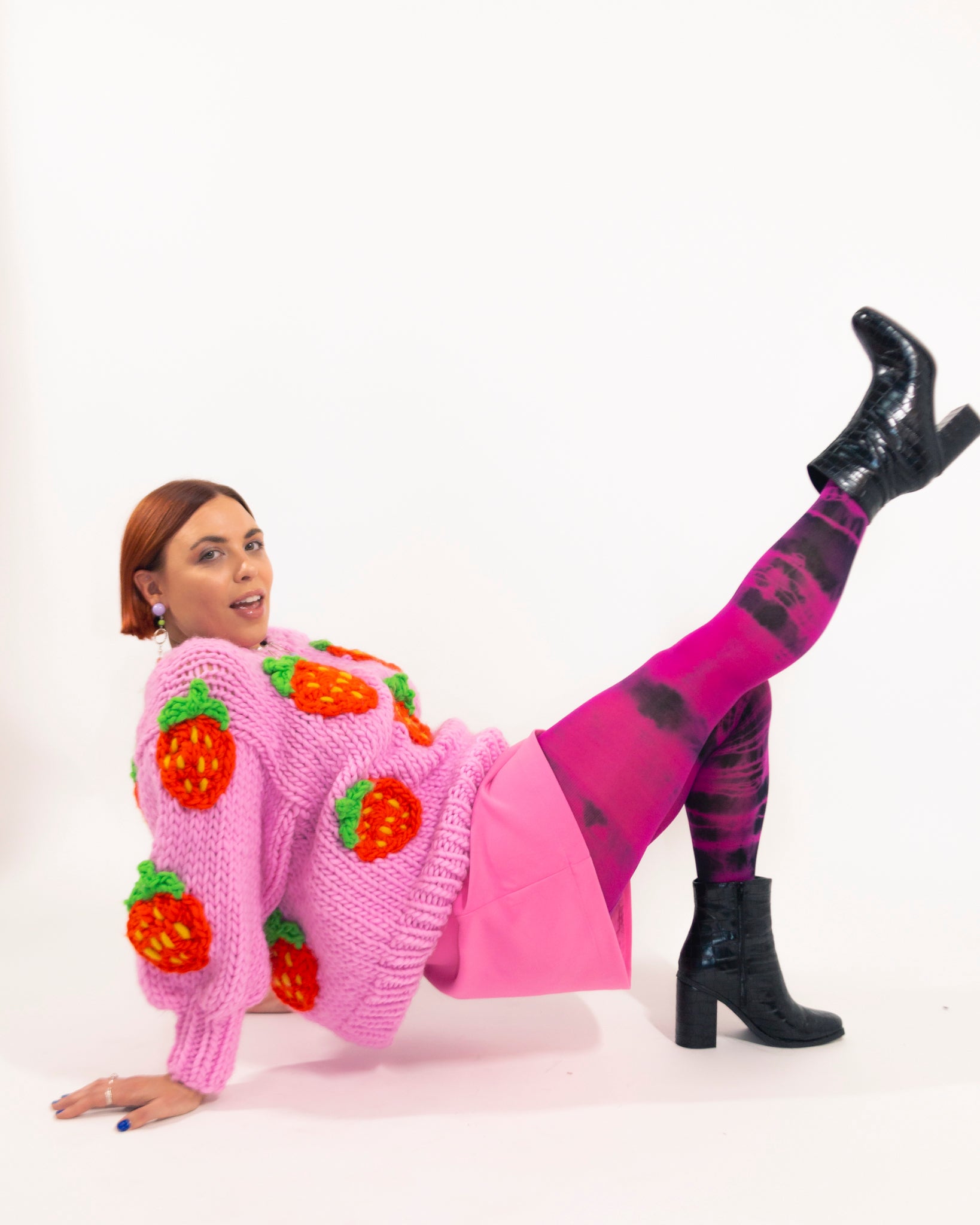 Unleash Your Fashion Expert with 6 Playful Ways to Wear a Chunky Cardigan
Chunky knit Cardigans are like a warm hug from someone you love, embracing you in endless comfort and style. These versatile pieces are a must-have for the upcoming seasons, offering a world of fashion possibilities. In this exciting blog post, we're diving into the realm of creativity and showcasing six fun and fabulous ways to rock your chunky knit cardigan. Get ready to turn heads while staying cosy!
1. Belted Brilliance
Turn your chunky knit cardigan into a fashion statement by belting it at the waist. Choose a wide statement belt to cinch your cardigan and create a flattering silhouette. Pair it with high-waisted jeans or a skirt to highlight your curves. This simple trick instantly adds a touch of sophistication to your outfit, making it perfect for brunch dates or casual gatherings.
 2. Pop of Colour
Inject some vibrancy into your outfit by choosing a chunky knit cardigan in a bold and unexpected colour. Like these Strawberry Chunky Knit Cardigans, choose an electric blue, bubble gum pink or sunny yellow and let your cardigan take centre stage against a backdrop of neutral basics. Pair it with black jeans, a white tee and ankle books to let the vibrant hue steal the show. This look is a sure-fire way to brighten up even the gloomiest of days.
3. Boho Babe
Channel your inner bohemian spirit by pairing a neutral toned chunky cardigan (Chunky Boy Two Colour Cardigan in colours 3. Cumin & 4. Camel) with a flowy maxi skirt and a floppy hat. Layer a stack of bangles on your wrists and slip into some cowboy boots to complete the free-spirited look. The combination of textures and the relaxed silhouette creates a whimsical and enchanting ensemble that's perfect for music festivals, farmers markets, or picnics in the park.
4. Cropped and Cool
Experiment with proportions by wearing your chunky knit cardigan as a cropped top. Button it up halfway or tie the front in a knot for an effortlessly chic look. Team it with high-waisted shorts or a denim skirt to create a youthful and summer-ready vibe. Add a statement necklace or oversized sunglasses to complete the ensemble, making it ideal for outdoor picnics or beach strolls.
5. Layered Luxury
Elevate your layering game by pairing your chunky cardigan with unexpected textures and patterns. Throw it over a flowy floral dress or a graphic tee and leather leggings. Allow the cardigan's texture to contrast with the other fabrics for a visually intriguing look. Play with accessories like chunky scarves or patterned socks peeking out from your ankle boots to add depth and character.
6. Cozy Glamour
Transform your chunky knit cardigan into evening wear by pairing it with a sequined skirt or metallic trousers. The juxtaposition of the cozy knit and glamorous pieces creates a show-stopping ensemble. Opt for a cardigan in a rich, jewel-toned colour to enhance the luxurious feel. Add strappy heels, statement earrings, and a clutch to complete the elegant transformation, perfect for a night of dancing or a special dinner.
Your chunky knit cardigan is your canvas for creativity, offering countless opportunities to express your unique style. With these six playful ways to wear it, you're equipped to take on any occasion with confidence and flair. Embrace the joy of experimenting with your wardrobe, and let your chunky knit cardigan be the ultimate source of comfort and fashion-forward fun throughout the seasons.