The Do's and Don'ts Of Knit Jumper Styling
Posted by DAVE HYMAN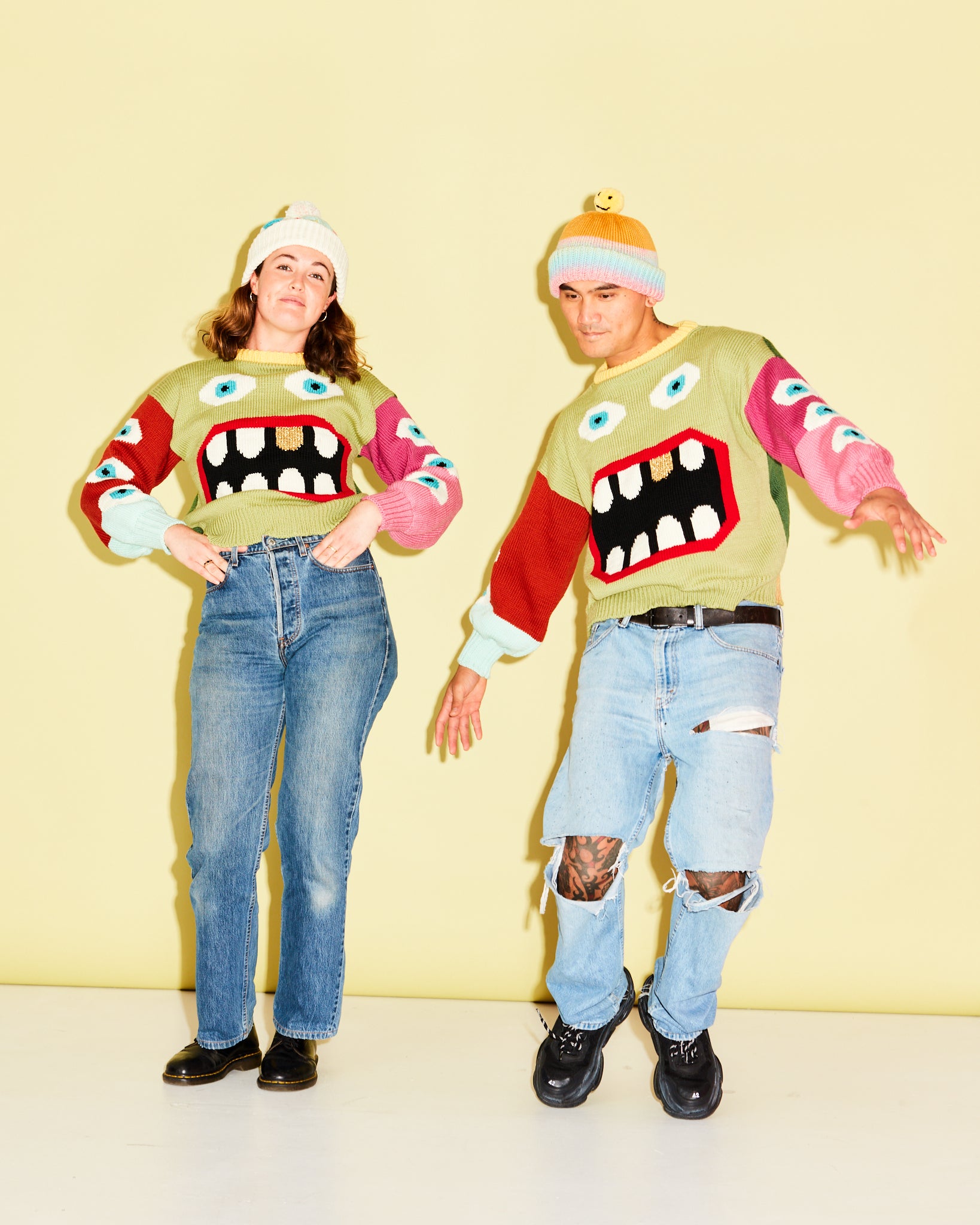 There are few fashion items more versatile and stylish than a knit jumper. Whether you're dressing up for a special occasion or keeping it casual for everyday wear, a knit jumper can easily be dressed up or down to suit any outfit. However, there are a few things you should keep in mind when styling your knit jumper to ensure you always look your best.
A knit jumper is your warmest friend. Dress it up by layering it on top of a tight-fitting bodycon skirt or dress. Or wear it casually with a pair of jeans or a maxi skirt. 
A jumper is a must-have for fall and winter in Naarm. It's comfy and cool and works for all styles. At Chunky Boy, we use super soft merino wool sourced ethically from Bendigo, Victoria. And all our jumpers are handmade in Naarm. So if you haven't gotten your hands on one, browse our options here to get one soon. 
If you've got your hands on a knit jumper from us. Congratulations! You're now the owner of a piece that will keep you warm and stylish all winter long. Here is a list of optional Do and Don't's to consider when wearing a knitted jumper.
DO:
- Choose a knit jumper that fits. This will help to create a streamlined look that is both stylish and flattering.
DON'T:
- undersize your order. clothes are meant to fit you, not the other way around. Our knits are for EVERY. BODY. We understand why the corporate fast fashion environment pushes us to fit them, and we don't appreciate it. To us, you are worthy of wonderful clothes that you'll love, no matter your body.
Styling ideas: 
When it comes to knit jumpers, not all styles are created equal. A chunky knit will offer a different look and feel to a finer knit. But how do you style a knit jumper so that you look chic and not frumpy? Here are some dos and don'ts to help you out.
Combat Boots 
Give your outfits a fall feel with combat boots that SCREAM autumn. You'll feel like a little kid when you jump into a pile of fallen leaves and hear the ever so satisfying crunch. 
With Jeans 
Jeans are an obvious choice when it comes to jumpers. It's a classic look that you can elevate by adding ankle booties to match or contrast the colour of your jumper.