3 Iconic Oversized Knit Jumper Looks
Posted by LILLIE CHAPMAN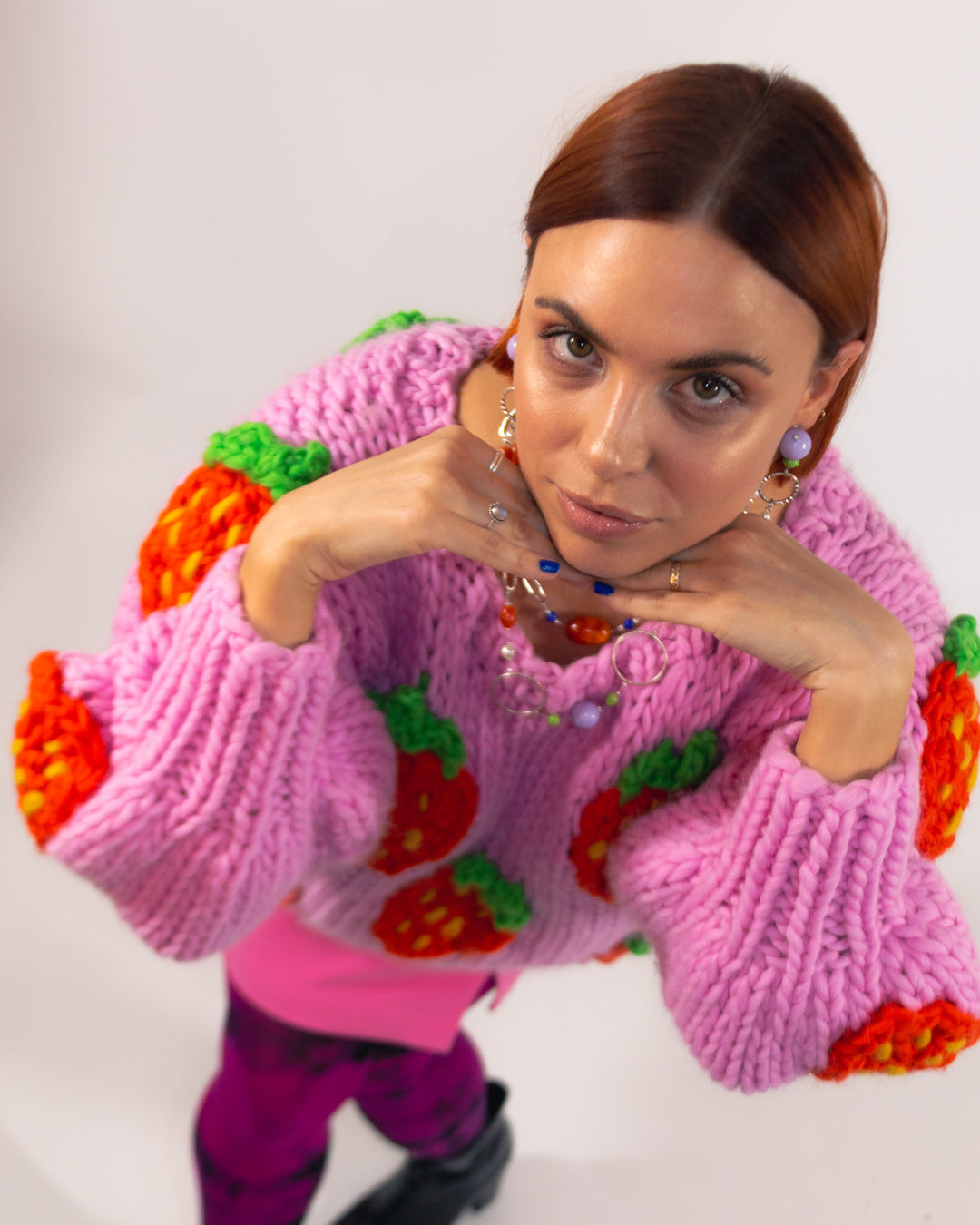 At Chunky Boy, we pride ourselves on creating 'cool' cosy, comfortable Merino Wool Jumpers that are perfect for winter. This timeless style is a must-have addition to any wardrobe, as it effortlessly combines fashion and functionality. Whether you're dressing up or keeping it casual, there are countless ways to style an oversized knit jumper. Here are some of our top tips.
With jeans and a tee:
This classic combination gets an instant style upgrade with the addition of an Oversized Knit Jumper Australia. Wear it all day long or simply drape it over your shoulders for an extra layer of warmth and a touch of effortless cool.
With a dress:
Layer it over your dress to add texture and warmth without sacrificing style. This versatile piece can easily take your outfit from casual to sophisticated.
Belt it:
If you want to create shape and definition in your outfit, try belting your knitted jumper at the waist. This styling trick adds a stylish touch and cinches your waist for a flattering silhouette. Pair it with fitted bottoms like skinny jeans or leggings and a long coat to complete the look.
Alternatively, if you want to let your knitted jumper shine without cinching, opt for a plain pant as your base. By keeping the focus on your colourful jumper, you allow it to be the standout piece of your ensemble. This minimalist approach highlights the beauty and craftsmanship of your knitwear.
Oversized Knit Jumper Australia
For those who love an oversized and cosy look, the oversized chunky knit jumper is a must-have. This iconic style has stood the test of time and remains a fashion staple. Our handmade knit jumpers at Chunky Boy are crafted with care in Naarm, ensuring high ethical and environmental standards. We strive to minimize waste by repurposing extra materials into pom poms that are used in other designs. Layer your jumper over lightweight fabrics like faux silk to achieve versatility, perfect for the changing Naarm weather.
Merino Wool Jumper
Every item from Chunky Boy is handmade with 100% Australian Merino Wool. Locally sourced from Bendigo, Victoria. Local sourcing ensures all manufacturing remains within Australia and supporting our local communities. By choosing our knitwear, you're not only embracing cosy fashion but also supporting responsible and mindful production.
So, this winter, embrace the comfort, warmth, and style of a chunky knit jumper from Chunky Boy. Let our handmade pieces become your go-to wardrobe essential, bringing you both joy and fashionable flair.