Create a Capsule Wardrobe with One Knit Top
Posted by LILLIE CHAPMAN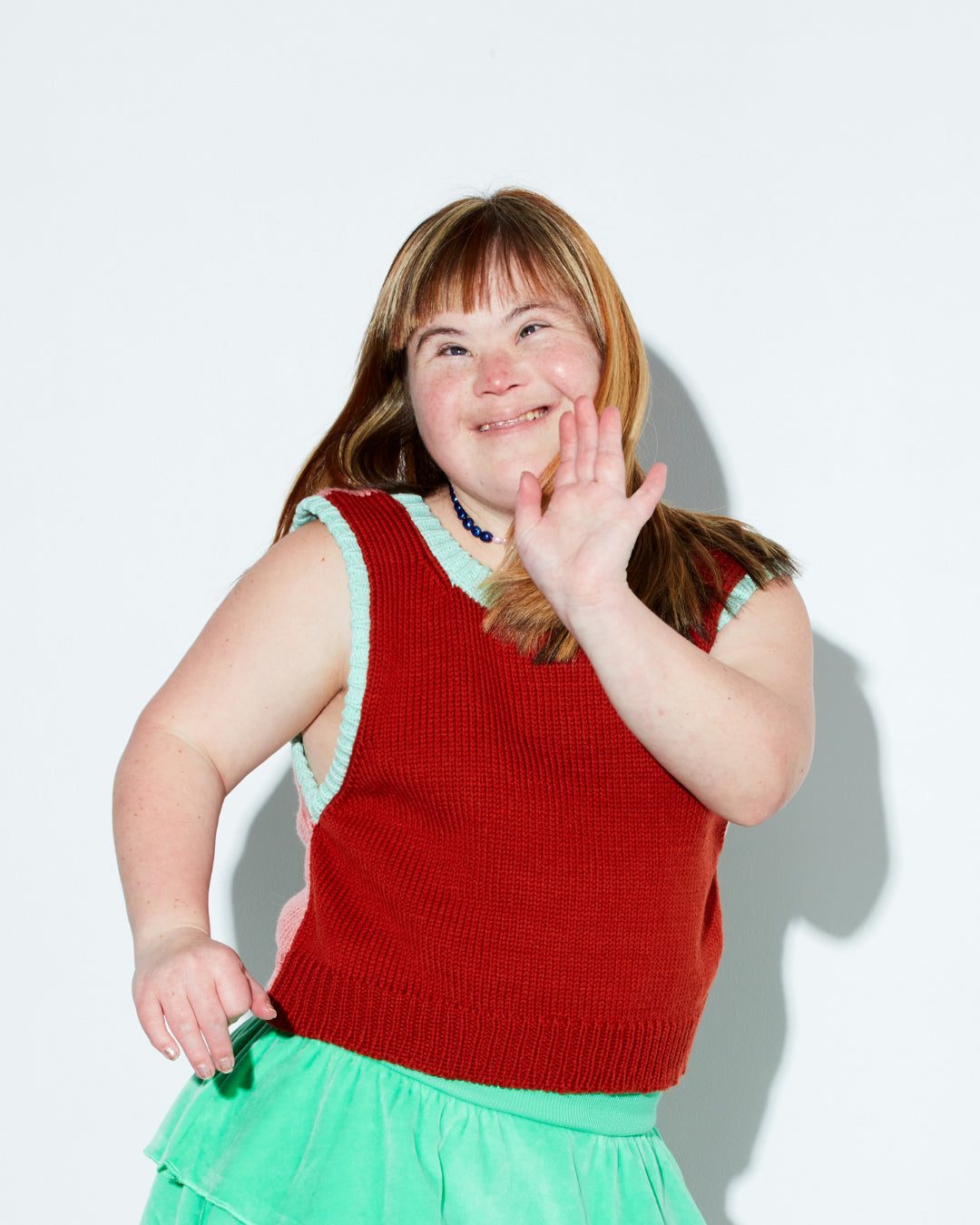 A capsule wardrobe is a collection of essential clothing items that can be mixed and matched to create numerous stylish outfits. When it comes to building a capsule wardrobe, a handmade knitted crop top or wool vest is a versatile and sustainable choice. In this blog post, we will explore the benefits of creating a capsule wardrobe and provide a step-by-step guide on how to curate one from using just one knit top. From selecting the right singlets to incorporating them into various outfits, we will cover all you need to know to create a stylish and sustainable wardrobe.
Understanding the Concept of a Capsule Wardrobe
A capsule wardrobe is all about investing in a limited number of high-quality, versatile pieces that can be mixed and matched to create a wide range of outfits. By reducing the number of items in your closet, you can streamline your style, save time getting dressed, and reduce waste. Handmade knit tops are perfect for a capsule wardrobe as they offer both comfort and style while being sustainable choice.
Selecting the Right Handmade Knitwear Wool Top
When choosing handmade knitwear wool singlets for your capsule wardrobe, focus on quality and versatility. Look for singlets made from natural fibres like merino wool, which is soft, breathable and durable. Opt for neutral colours such as black, grey, tan, or cream, as they can easily be paired with other pieces. Pay attention to the fit and choose singlets that flatter your body shape.
Building a Foundation
Start building your capsule wardrobe foundation by selecting a few handmade wool singlets that can be worn as standalone tops or layered under jackets, blazers or a chunky knit cardigan. These singlets and vests can be paired with jeans, skirts, trousers or shorts, making them suitable for casual wear, work attire and formal occasions.
Adding Variety with Accessories and Layers
To create different looks with your handmade knitwear wool singlets, add variety through accessories and layers. Throw on a chunky scarf, statement necklace or a belt to change the overall look. Layer your singlet under a denim jacket, a tailored blazer or a chunky knit cardigan for added warmth and style. Mixing and matching different accessories and layers will help you maximise the versatility of your capsule wardrobe.
Caring for your Handmade Knitwear Wool Vest or Wool Singlet
To ensure the longevity of your handmade knitwear wool top, proper care is essential. Always follow the care instructions provided by the manufacturer. Save the link to our care instructions here. Hand wash or use a gentle cycle in cold water and lay flat to dry. Avoid hanging your wool tops, as this can cause stretching. Additionally, store them folded in a clean, dry place to prevent damage.
Creating a capsule wardrobe with handmade wool knit top (singlets and vests) is an excellent choice for those seeking a sustainable and versatile wardrobe. By carefully selecting high-quality singlets and incorporating accessories and layers, you can build a collection of timeless pieces that will serve you well for years to come. Embrace the simplicity and elegance of a timeless, capsule wardrobe today!